Renting a comfortable accommodation
in Provence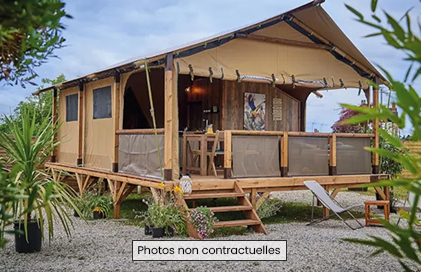 Lodge
– 5 people –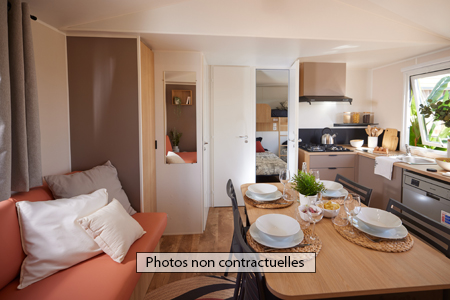 Mobile home
– 6 people –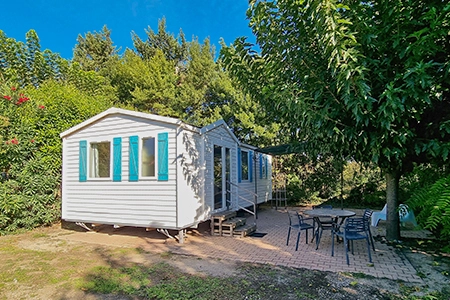 Mobile-home
– 4 people –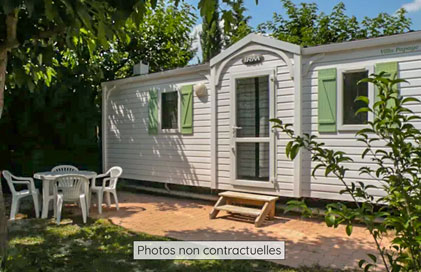 Mobile home
– Premium –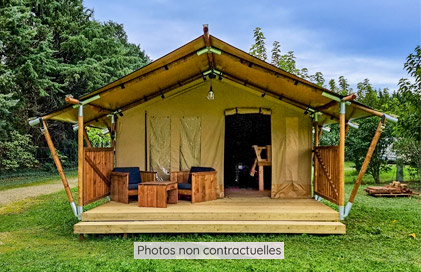 Lodge
– 5 people –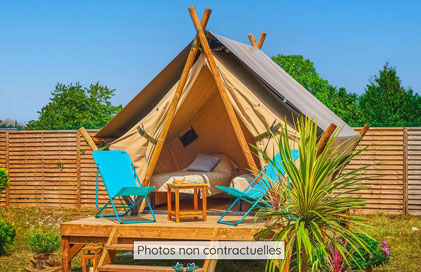 Lodge tent
– 1 / 2 persons –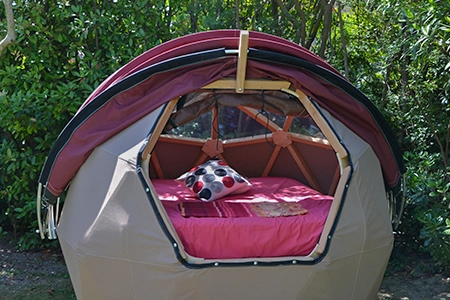 Star bubble
– 1 / 2 persons –
Fully equipped mobile homes near Avignon
Les Micocouliers is not a name chosen at random. It is a tree of Provence like the Olive trees also present on the camp-site. This name sets the tone of our campsite: nature and plants.
On our 3.5 hectares of vegetated land, we offer you to rent :
Bare caravanning pitches of great size, shaded, delimited and flat
Traditional IRM mobile homes with two independent bedrooms, kitchen, terrace and air conditioning.
New generation TRIGANO mobile homes with three real bedrooms to accommodate large families or friends with kitchen, terrace and air conditioning. These mobile homes also exist in two bedrooms.
Cocooning vacations : Lodge
Lodges for rent that can accommodate a family of three children equipped with their own bathroom and kitchen for a natural but comfortable glamping stay with vintage furniture. A veranda allows you to have an aperitif outside and enjoy the calm of the night while watching nature live or simply to read.
A cocooning bed in a safari and adventurer spirit will make you have nice dreams where you will become Robinson Crusoe; young and old will remember it!
Sleep with your head in the stars in our Domes
"Bubbles" for couples in love who want to be able to fall asleep looking at the stars (shooting on August nights) through a transparent roof for sweet dreams or tender cuddles … But the roof can be "closed" to be able to sleep well in the morning.
Tent lodges: accommodation specially designed for cyclists
Are you hiking or biking and don't want to carry a load? Our lodge tents are made for you! Comfortable sleeping in a real bed and a place underneath to store your bike, our elevated lodge tents are waiting for you for a natural and comfortable cocooning break during your bike tour.
Low cost camping vacations don't have to mean inflatable mattresses and wild bivouacs… By renting a fully equipped mobile home you will spend a comfortable vacation. You will enjoy separate rooms and a kitchenette equipped with air conditioning. On the outdoor terrace, furniture is at your disposal to enjoy the mild summer evenings.
On the campground, animals are accepted on a leash, do not forget their vaccination record.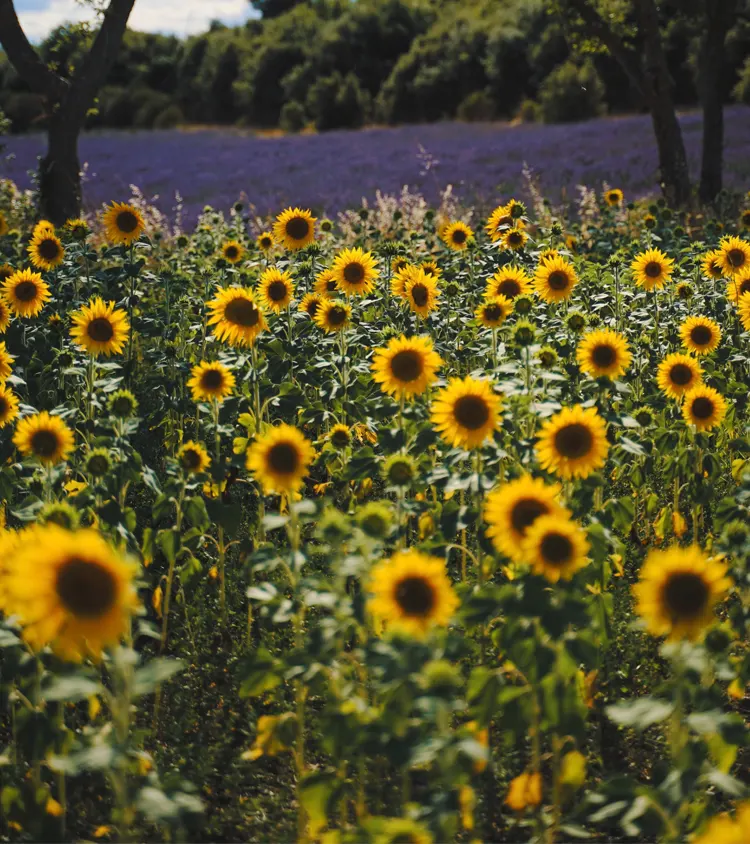 What do our customers think of ?
Marion P.
Very well equipped mobile home! The owners are very friendly.
Richard C.
Great stay at the campsite
We stayed in a mobile home, perfect for our family
Thank you
Caroline L.
Well-separated accommodation with all the necessary equipment
The campsite is very well maintained and well located